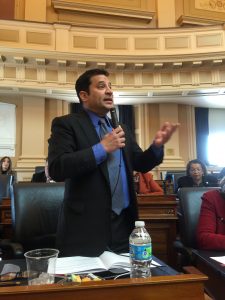 My passion for fighting injustice stems from personal experience. I know the pain of bad laws, and I know how good laws improve people's lives.

The greatest joy I receive is when I have solved someone's problem: when a law I wrote or a creative solution I've found opens up a door that a citizen believed was forever closed in their face.

My most important achievements took many years to accomplish. But I've found in life that if you're persistent and never give up, you will eventually succeed. So I divide my goals into "successes" and "not-yet-successes."

Thank you for visiting my website! Click any of the issue areas below to learn in detail about my policy agenda. If you have any questions, please do not hesitate to contact me. And feel free to make suggestions. My best ideas often come from those I serve.